Multiples Month with a prize fund of ₴ 150 000 - now at VBET!
Become one of the top 3 Multiples Winners and get your share of the daily ₴ 5 000 prize fund.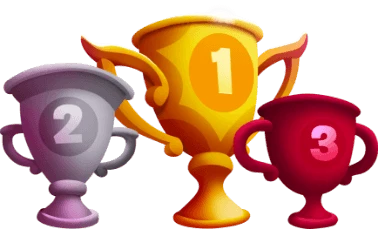 Place a Multiple bet of min ₴150 on sports events.
If your bet with the highest odds (compared to the bet odds of the other players) wins within a day, you will be among the 3 winners of the day and get your share of the ₴5,000 prize pool.
1st place - ₴3 000
2nd place - ₴1 500
3rd place - ₴500
The promo runs for 30 days, from October 18 to November 16, 2021.
Qualifying Bet Conditions
Min qualifying bet - ₴150
Type – Multiple
No min odds
Markets – Prematch/Live
Bets with the use of full or partial Cashout feature do not qualify
The promo runs from October 18 to November 16, 2021.
The promo is valid for all users without restrictions.
You can only take part in the promo by betting real money.
The Player can win only once per day.
Within 2 working days after the end of the promo, all the prizes will be credited to the winners' gaming accounts.
The Company reserves the right to change the rules of the promo or cancel it at any time without notice.
Each Player taking part in this promo confirms to have read and agreed to these Terms and Conditions.
Players who have more than one account or violate the rules of this promo will not be able to receive their winnings. Their accounts will be blocked.
Pinnacle bets do not qualify.
Company General Terms and Conditions apply.